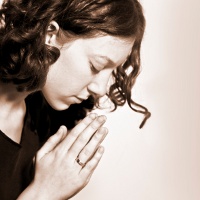 (Foto: thinkstock)
Miami, Memang benar ajaran para bijak, manusia harus selalu bersyukur atas segala hal yang telah kita dapatkan. Penelitian baru-baru ini menyimpulkan bahwa ungkapan rasa syukur memiliki efek positif yang mendalam terhadap kesehatan, suasana hati dan bahkan kelangsungan pernikahan.
Dalam satu kajian mengenai rasa syukur yang dilakukan oleh Robert A. Emmons, Ph.D. dari University of California-Davis dan rekannya Mike McCullough dari University of Miami, peserta secara acak diberi salah satu dari tiga tugas.
Setiap minggu, seluruh peserta diminta menulis sebuah jurnal singkat. Kelompok pertama diminta menuliskan secara singkat lima hal yang mereka syukuri atas hal-hal yang telah terjadi dalam seminggu terakhir.
Kelompok kedua menuliskan lima kesibukan sehari-hari dari minggu sebelumnya yang membuat kesal, dan kelompok netral diminta menulis lima peristiwa yang mempengaruhi, tapi tidak diharuskan pengalaman positif atau negatif.
Sepuluh minggu kemudian, peserta dalam kelompok bersyukur merasa kehidupannya lebih baik secara keseluruhan dan 25 persen lebih bahagia daripada kelompok yang kesal. Mereka lebih sedikit mengeluh tentang kesehatan dan melakukan olahraga rata-rata 1,5 jam lebih.
Dalam sebuah penelitian berikutnya yang dilakukan oleh Emmons, peserta penelitian diminta menulis tentang hal-hal yang mereka syukuri setiap hari. Tidak mengherankan, praktek sehari-hari menyebabkan kenaikan rasa syukur yang lebih besar daripada menuliskannya dalam jurnal mingguan seeprti pada penelitian pertama.
Namun hasil menunjukkan manfaat lain. Peserta dalam kelompok syukur juga lebih banyak memberikan dukungan emosional atau bantuan terkait masalah pribadi kepada orang lain. Hal ini menunjukkan bahwa melatih rasa syukur meningkatkan niat baik terhadap orang lain, atau bisa dikatakan, mendukung perilaku 'pro-sosial'.
Penelitian lain mengenai rasa syukur ini dilakukan pada orang dewasa yang memiliki penyakit neuromuskuler (penyakit yang menyerang otot dan syaraf), baik yang bawaan maupun baru terjadi ketika dewasa. Mayoritas peserta memiliki sindrom pasca polio (PPS).
Dibandingkan dengan mereka yang tidak menuliskan rasa syukur setiap malam, peserta dalam kelompok syukur melaporkan lebih banyak jam tidur malamnya dan merasa lebih segar saat bangun.
Kelompok syukur juga dilaporkan lebih puas dengan kehidupannya secara keseluruhan, merasa lebih optimis, dan merasa jauh lebih terhubung dengan orang lain daripada peserta dalam kelompok kontrol.
Perubahan positif tersebut nyata terlihat oleh orang lain juga. Pasangan peserta penelitian kelompok syukur melaporkan bahwa peserta penelitian tampaknya memiliki kesejahteraan subjektif lebih tinggi daripada pasangan peserta dalam kelompok kontrol.
Beberapa penelitian telah menunjukkan bahwa depresi berkorelasi terbalik dengan rasa syukur. Tampaknya orang yang lebih banyak bersyukur semakin sedikit depresinya.
Philip Watkins, psikolog klinis di Eastern Washington University, menemukan bahwa pasien depresi klinis menunjukkan rasa terima kasih yang secara signifikan lebih rendah dibandingkan kelompok kontrol yang tidak mengalami depresi, yaitu hampir 50 persen lebih sedikit.
Dr. John Gottman dari University of Washington telah meneliti megenai pernikahan selama dua puluh tahun. Menurutnya, kesimpulan dari semua penelitiannya adalah bahwa jika pasangan tidak mampu mempertahankan tingginya perbandingan pertemuan yang positif dengan negatif (5:1 atau lebih besar), kemungkinan besar pernikahan akan berakhir.
Dengan akurasi 90 persen, Gottman mengatakan bahwa dengan pengamatan selama tiga menit saja, dia bisa memprediksi pernikahan yang cenderung berlangsung lama dan yang akan berakhir. Rumusnya adalah untuk setiap ekspresi negatif (seperti keluhan, mengerutkan kening, ekspresi kemarahan), diperlukan sekitar lima hal yang positif (seperti tersenyum, memuji, tawa, penghargaan, dan rasa syukur).
Berikut adalah beberapa hal sederhana yang dapat dilakukan untuk membangun momentum positif terhadap kehidupan yang lebih bahagia dan memuaskan seperti dilansir health, Senin (7/11/2011):
Tulislah jurnal harian dari tiga hal yang disyukuri. Cara ini bekerja dengan baik jika dilakukan pada pagi hari atau sebelum tidur.
Berlatihlah mengatakan hal-hal yang menunjukkan pernghargaan terhadap pasangan atau teman setiap hari.
Lihatlah ke cermin ketika menyikat gigi dan pikirkan sesuatu yang telah dilakukan dengan baik atau sesuatu yang disukai tentang diri seniri

Sumber – detikHealth yhsnet